New Brand Launch & Website Promotion
Digital Strategy, Conversion Optimisation, Paid Media, SEO
Apex PBX is sub-brand of Telecom2 who are a leading cloud-based telephony solution provider based in the heart of London. Telecom2 looked to us to re-launch their new and popular cloud-based telephony service aimed at SMEs within the Greater London area.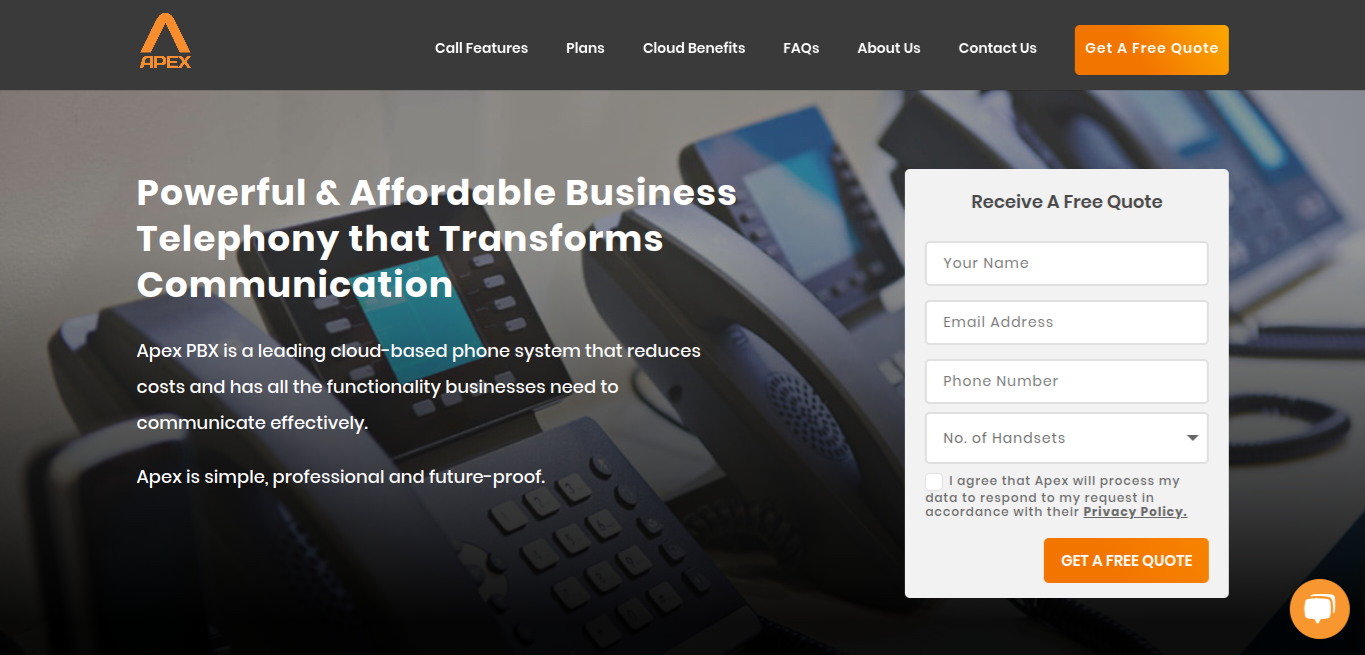 The existing Apex PBX website provided a single page experience for visitors and was not ranking or generating any leads.
Plus was not fit to use as a base to optimise and drive new traffic to. Therefore, we had to start from scratch with a new WordPress website that would provide the solid base we needed.
We provided advise on the design of the new website, created a 12-month digital marketing plan, optimised the new website for lead generation and paid media rankings.
We also conducted an online competitor analysis, carried out On-page SEO work, introduced paid media campaigns with particular focus on LinkedIn and fully measured digital channels that provided new marketing insights.
Lead Generation
We are experts in creating digital marketing that generates online leads and builds sales pipeline.
Marketing Strategy
We create professional marketing plans and strategies to ensure effective marketing campaign performance.
Conversion Optimisation
Our conversion optimisation services constantly tests for maximum website performance to generate qualified leads.
As a result of our work, approximately 60 leads where generated since launching campaigns mid-May 2019. Several of these leads have become customers or are currently going through the sales cycle.
Key website analytics metrics have also all improved and SEO performance ratings and ranking keywords have increased since work started in February 2019.
Telecom2 re-allocated their sales team and processes to ensure leads would be followed up in time and an agent is always available to deal with telephone and online chat enquiries.
The digital adverting budget particularly on LinkedIn was increased due to the success in high quality leads that where generated.
Third-party company lead purchasing is also being reviewed for their quality and cost per lead.