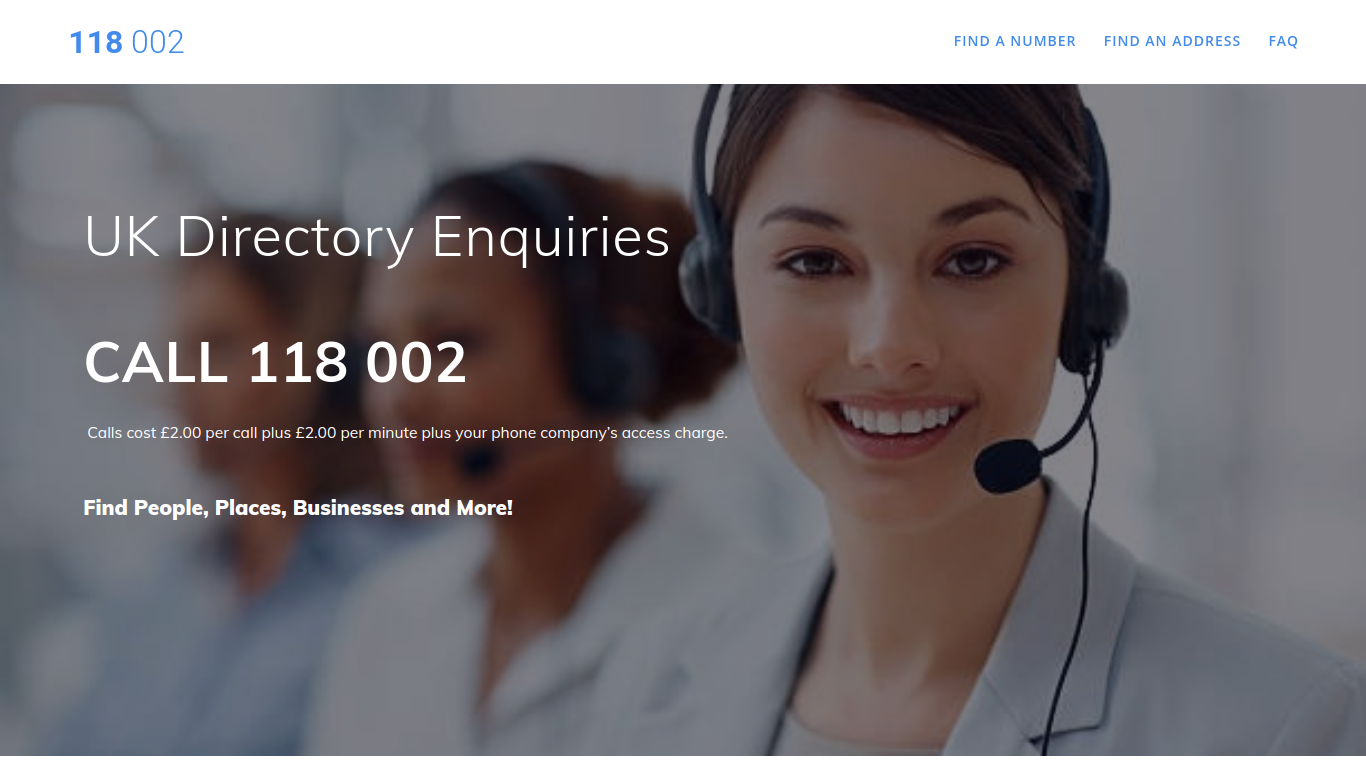 118 002 DIRECTORY ENQUIRIES
Conversion Optimisation, Paid Media
118 002 is the UK's most customer service focused directory enquiry provider.
118 002 Directory Enquiries wanted to promote their directory enquiry service online and generate a positive return on investment.
We doubled their number of monthly calls and call revenue through extensive landing page optimisation, and the introduction of new highly-effective paid media campaigns.